Musikalkurs med Musikaljentene 2019.
Musikaljentene lover oss fire svette dager som inneholder både sang, dans og teater.
I løpet av kurset skal vi innom ulike musikaler som Mathilda, School of Rock, The Greatest Showman, Sound of Music og Alladin for å nevne noen… i  tillegg til egenproduserte forestillinger som Marerittet og Gaten vår.
Til slutt blir det et forrykende show der vi viser frem noe av det vi har jobbet med!
Musikaljentene består av Cecilia Strønen Damm, Mathilde Strønen Damm, Selma Strønen Damm og Lovise Espeland.
Jentene er i alderen 16–19 år. Gruppen har eksistert i snart 7 år og de har vunnet ulike priser som Rampeløkten 2016, Fana Sparebanks «Vel fortjent»-stipend 2016 og Cornerbolten 2018.
Gaten vår hadde premiere på Cornerteateret våren 2019, og er Musikaljentenes tredje egenskrevne musikal. De har tidligere skapt suksess­forestillingene Julens Magi og Marerittet.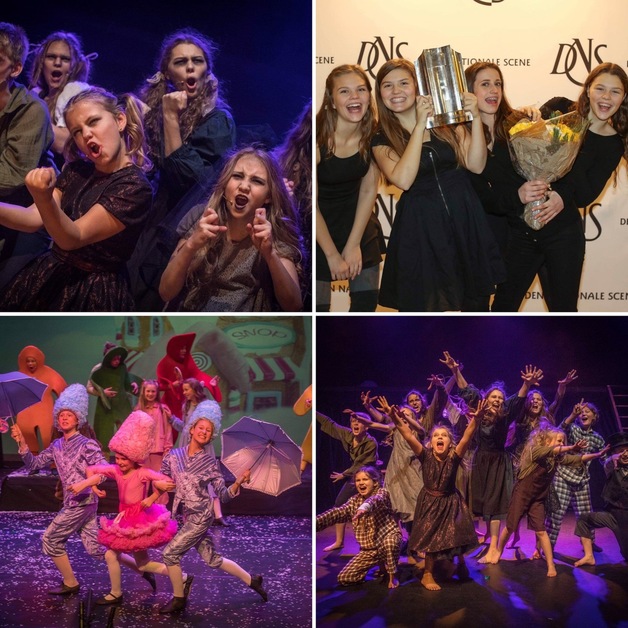 Hvor: På Cornerteateret i regi av Vestlandske Teatersenter
Når: August 2019
Uke 33: 12-15. august 2019 kl 10.00-15.00
Pris: kr 1250 + bill.avgift
Max antall deltagere: 18 barn og unge fra 8-15 år