TEATER EXTRA 2019-2020: Audition.
Er du mellom 12-20 år og litt i overkant interessert i teater?
Da kan du være en aktuell kandidat for Teater Extra.
Vestlandske Teatersenter (VT) har de siste årene hatt et ekstra tilbud for de mest motiverte elevene ved Teaterskolen for barn og unge. Dette er en satsning vi ønsker å fortsette med, og nå tilbyr Teater Extra også noen plasser for ungdommer som ikke allerede er elever ved teaterskolen.
Teater Extra har plass til 14 elever i alderen 12-20 år. Tilbudet skal holde et høyt kunstnerisk nivå. De to siste årene har Teater Extra satt opp musikal. I år vil VT gi elevene nye utfordringer innenfor andre genrer. Mer informasjon om instruktør og produksjon kommer snart.
Oppstart: Mandag, 9. september 2019
Fast øvingsdag: Mandag kl. 18.30-21.30
(+ helgeøvinger og øvinger i vinterferie)
Pris: Kr. 5 000 (2 500 for TS-elever som ønsker å beholde plassen sin i ordinær undervisning).
Premiere: Medio mars 2020
AUDITION holdes i 2. etasje på Cornerteateret torsdag 22. august fra kl. 17.00.
På grunn av svært mange påmeldte, har vi delt barna inn i to grupper:
Gruppe 1: audition kl. 17.00-18.30
Gruppe 2: audition kl. 19.00-20.30
NB: Alle påmeldte har fått e-post med informasjon om hvilken gruppe de tilhører, samt tre korte tekster de kan velge blant.
Plan for audition: Vi begynner med felles oppvarming og gruppeøvelser. Elevene får så utdelt en kort tekst/dialog som de skal øve på og fremvise i mindre grupper og/eller enkeltvis.
For mer informasjon:
Ta kontakt med Kristin Saltkjelvik: kristin@teatersenter.no | tlf. 414 22 075
Påmelding til audition:
Send e-post med fullt navn, alder og tlf.nr. til info@teatersenter.no
Påmeldingsfrist:
Tirsdag, 20. august kl. 15.00
Vel møtt!
Last ned flyer: Teater Extra 2019-20_audition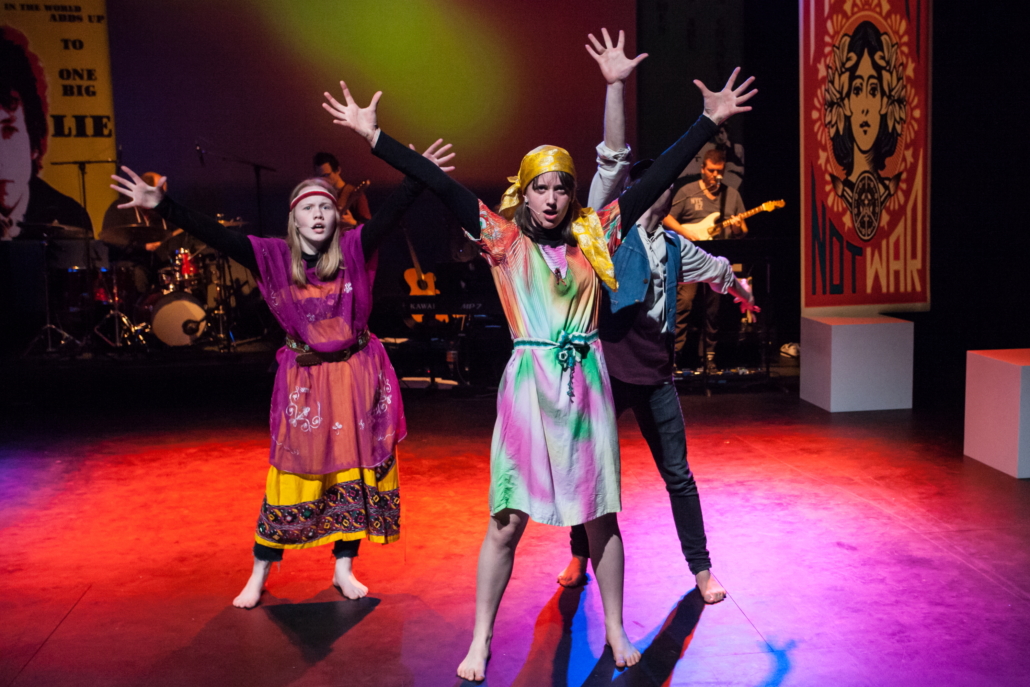 Teater Extra: «Dylan – jeg er ikke her» i 2018